Speakers for 2017 Conference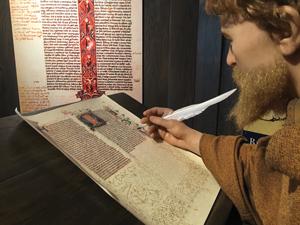 The 2017 Chafer Bible Conference (March 13–15) will feature two keynote speakers: Dr. H. Wayne House, research professor of theology, law, and culture at Faith Evangelical College and Seminary and president of Christian Perspective International; and Dr. F. David Farnell, senior professor of New Testament at The Master's Seminary. Each of the keynote speakers will present four sessions.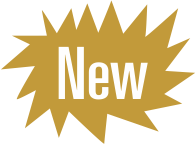 Click to download the conference schedule.
Speakers and topics include:
Keynote Speakers

David Farnell
Senior Professor of New Testament at The Master's Seminary and Associate Editor of the Defending Inerrancy website

Current Challenges to Orthodox Inerrancy: Dancing on the Edge–Part 1
Monday, March 13, 7:30 p.m.
Current Challenges to Orthodox Inerrancy: Dancing on the Edge–Part 2
Tuesday, March 14, 7:30 p.m.

Evangelical Critical Scholarship and the Canonical Gospels: What Hath Spinoza Wrought!
Wednesday, March 15, 10:10 p.m.
Current Challenges to Orthodox Inerrancy: Dancing on the Edge–Part 3
Wednesday, March 15, 7:30 p.m.
















Wayne House
Research professor of theology, law, and culture at Faith Evangelical College and Seminary and president of Christian Perspective ­International

Problems and Challenges on Interpretation–Part 1
Monday, March 13, 1:30 p.m.

Problems and Challenges on Interpretation–Part 2
Tuesday, March 14, 8:30 a.m.
Problems and Challenges on Interpretation–Part 3
Tuesday, March 14, 1:30 p.m.
Problems and Challenges on Interpretation–Part 4
Wednesday, March 15, 8:30 a.m.

Daytime Speakers

Bennett Greenspan
President and CEO, Family Tree DNA
Houston, TX

Are Modern Jews Descended from the Biblical Israelites?
Tuesday, March 14, 10:10 a.m.



Mark Musser
Pastor, Grace Redeemer Bible Church
Olympia, WA

Theological Romanticism, Higher Criticism & Post-Modern Fascism: A German Odyssey
Monday, March 13, 3:10 p.m.

David Roseland
Pastor, Preston City Bible Church
Preston, CT

Scottish Common Sense Philosophy and Inerrancy
Tuesday, March 14, 3:10 p.m.

Andy Woods
Pastor, Sugar Land Bible Church
Sugar Land, TX

Apocalyptic Genre and Inerrancy
Wednesday, March 15, 3:10 p.m.

Note: Schedule is subject to change